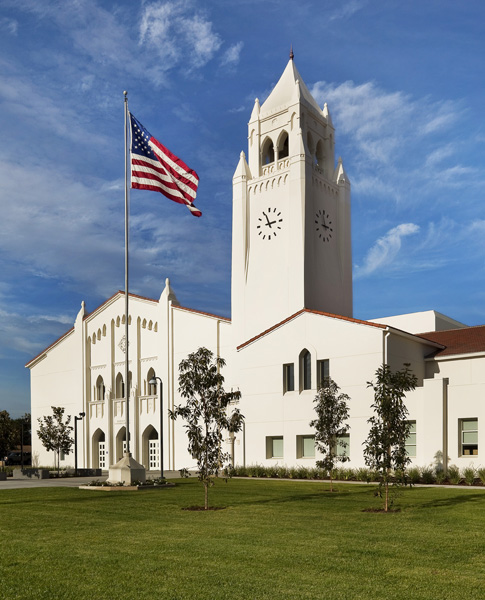 Hall of Fame
Paul Le Mat, actor
Sharon Sheeley, songwriter
Misty May-Treanor, 3x Olympic Medalist, beach volleyball
Steve Timmons, 2x Olympic Gold Medalist, Volleyball
Aaron Peirsol, 7x Olympic medalist, swimming
Gray Lyda, comic book artist and writer
Ron "Sleepy" Tripp, is an American Hall of Fame midget car driver.
Ted McGinley, actor
Kelly McGillis, actress
Charlie Colin, Bass/Train
Eric Longabardi, TV Producer/Investigative Journalist
Trevor O'Brien, actor
Marguerite Moreau, actress
Constance Zimmer, actress
Dave Cadigan, NFL football player
Jim Neidhart, wrestler, held shotput record from 1973 to 1985
Bruce Penhall, racer, actor
Anthony Zerbe, actor
Ethan Wayne, actor
George Yardley, NBA Hall of Fame
Robert "Wingnut" Weaver, surfer
Zach Wells, Major League soccer player
Tyson Wahl, Major League soccer player
Irene Worth, actress
Terry Albritton, shotputter
Greg Laurie, Pastor and Evangelist
Peter Jason, actor
Douglas Crockford, programmer
Steve Aoki, American Electro House Musician
Greg MacGillivray, filmmaker
April Ross
NHEF is proud of all our alumni! Above are a few whose names you may recognize. With all the fantastic programs at Newport Harbor High School, every student can thrive and grow in the areas that interest them most. If you would like to help support these programs, or are an alumnus yourself, please consider a gift of $10, $25, $50 or more. Thank you!

Please join us for our annual tour of beautiful homes
in the Newport Harbor High School Community.
Disclaimer: This website is operated and maintained by volunteers of the Foundation. All information and postings associated with this page and any links are at the sole discretion of the Foundation and not endorsed by the Newport-Mesa Unified School District.
Newport Harbor Educational Foundation - Newport Harbor High School
600 Irvine Ave.
Newport Beach, CA 92663
Phone: 949-646-1556
Federal Tax ID # 33-0676878
Email: nhef@nmusd.us